Welcome to our brew guides, recipes, projects, missions, farms, news and more. If you read or watch them all you might become somewhat of a coffee expert. Not only on how coffee is grown but also on how to best extract an espresso. You will be able to impress your guests with playful recipes and take part in the most intricate conversations about the complexity of an SL-34 bean and the way climate change is affecting the coffee industry.

All in all, there is something for everyone here. Happy reading, or watching, and may the coffee in your cup never run out. And if it does – we can fix that!
Stories
These are stories from our farmers, our projects and other coffee-related (could also be tea...) stories that we deemed important to tell you about. If there is a topic you feel you just need us to cover, hit our chat with a message. We got you!
Recipes
Mmm, yummy. Looking for recipes on Iced Lattes, Ice Tea, Midsummer love potions and Swedish "Fat Tuesday" buns. This is the place to go. Lykke you!
Brew Guides
Brewing with Ben, if you haven't yet—look here to learn from our roastmasters and baristas on how to make the perfect coffee, be it aeoropress, simplify brewer, moccamaster, espresso or a pour-over. Here's how to become the master of coffee extraction.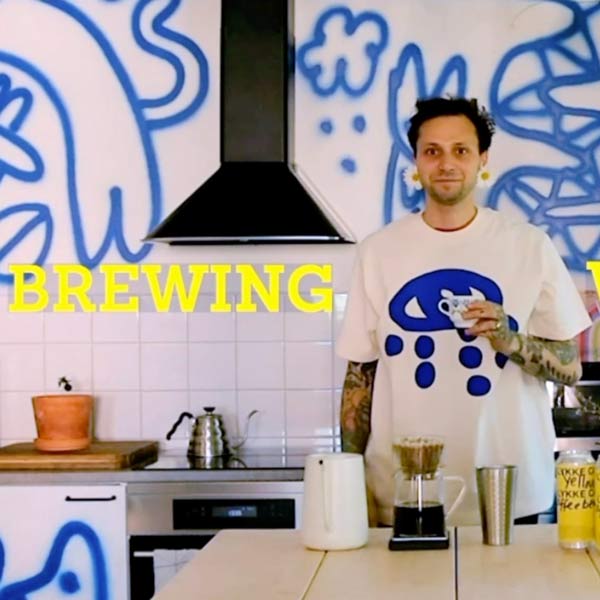 Lykke Can Yellow is here and Ben wants to show you how it's brewed! A complex and fruity brew with notes of plums, tropical fruit, nougat and toffee. As Ben says: Brazilian coffee has never been as good as it is right now! 
CONTINUE READING
Our Farms
We own our coffee farms and company together with the coffee farmers, cutting out all middle persons and making sure that nothing or no-one gets harmed when we enjoy a good cup of coffee.
Sustainability
Grown in harmony with people and planet - without middle persons.
Flavour
Perfectly roasted coffee, with the taste of origin, terroir and process of the coffee.
Cultivating Happiness
We aim that nothing and no one will be harmed when you enjoy a good cup of coffee!