BREW GUIDE - ICE COFFEE
Serving - 500 ml or 3-4 cups
---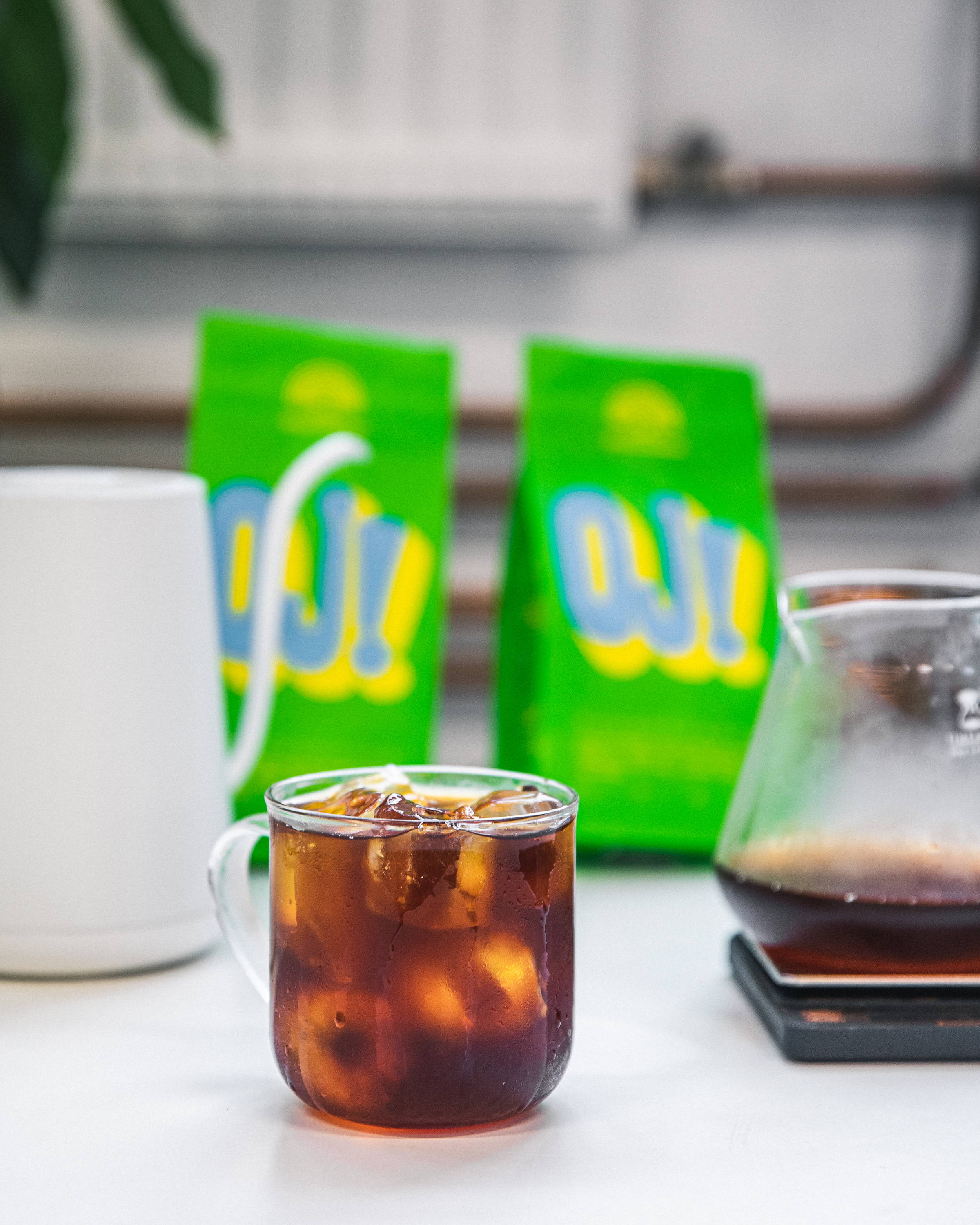 ---
Iced and cold brew coffee have steadily become more popular over the last decade as a refreshing alternative to the usual hot cup of Joe on warm summer days.
For a more vibrant and less woody taste we recommend flash chilling coffee rather than brewing with cold water. This may sound complicated but it's actually fairly simple.
Instead of brewing with 500g of water, we replace 200g with ice. We're technically brewing a coffee concentrate which is then diluted with ice.
In order to ensure a high level of extraction for best possible taste we grind much finer than a traditional pour over, to compensate for less water being used to extract flavor from the coffee.
Let's get started!
Equipment
Filter cone
paper filter
freshly roasted coffee
digital scale
grinder
pouring kettle
timer
glass server
ice
Dose - 30g
Grind - fairly fine
Water - 92-98 degrees
Brew Time - 3 minutes
---
Step 1
Place a paper filter into the filter holder and rinse thoroughly with boiling water. This removes some of the paper taste. Discard the used water.
Step 2
Grind 30 grams of freshly roasted coffee using a fairly fine grind, similar the aeropress. Add the ground coffee to the filter and shake lightly to level the bed. Make a divot in the center of the coffee bed using a spoon or a your finger.
---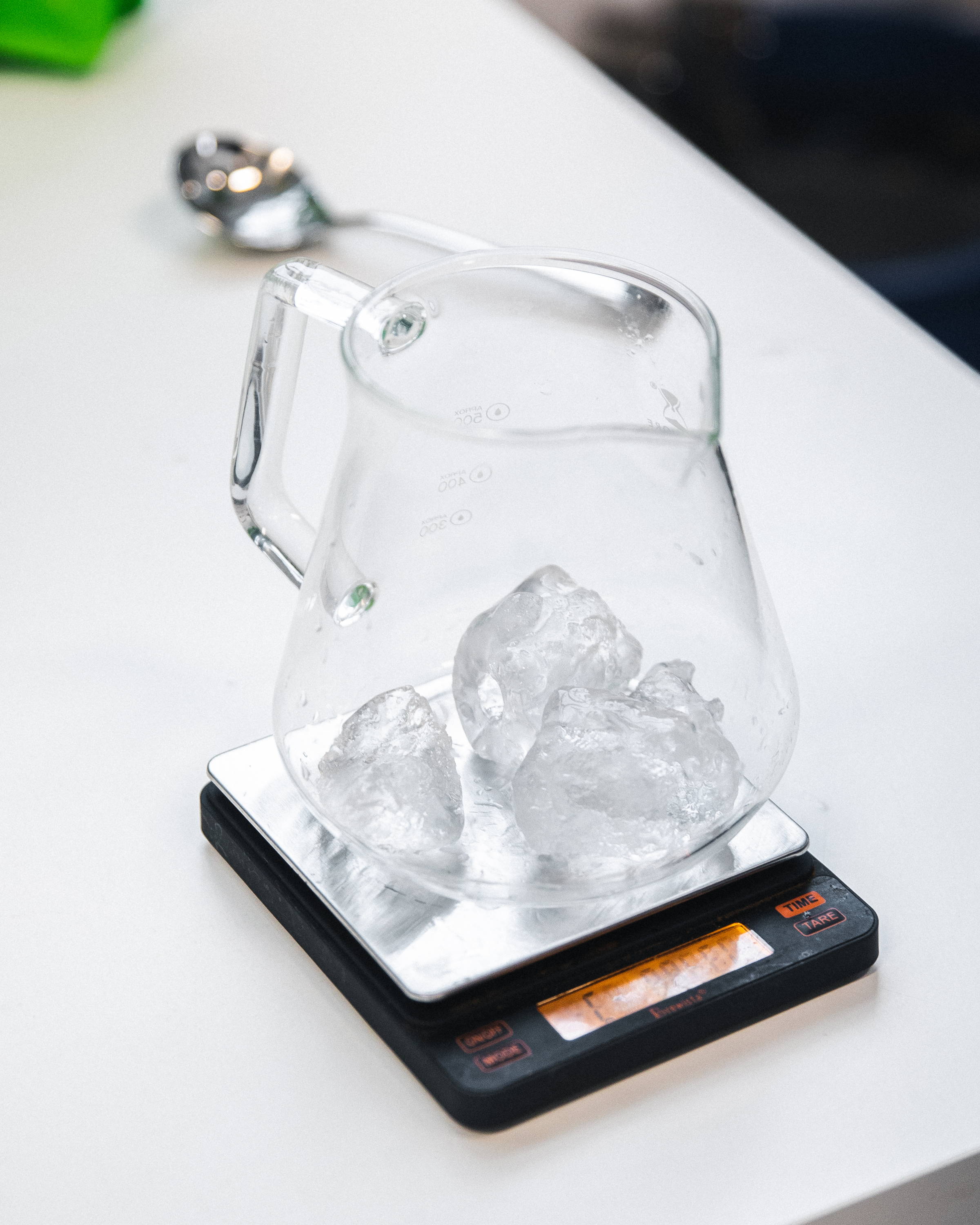 ---
Step 3
Add 200g of ice to the brewing vessel. Carefully pour 60 grams of water, just off the boil, onto the grounds, first filling the divot in the center and then in a circular motion. Give the filter holder a gentle swirl until all grounds appear to be moistened. Allow the coffee to bloom for 45 seconds.
---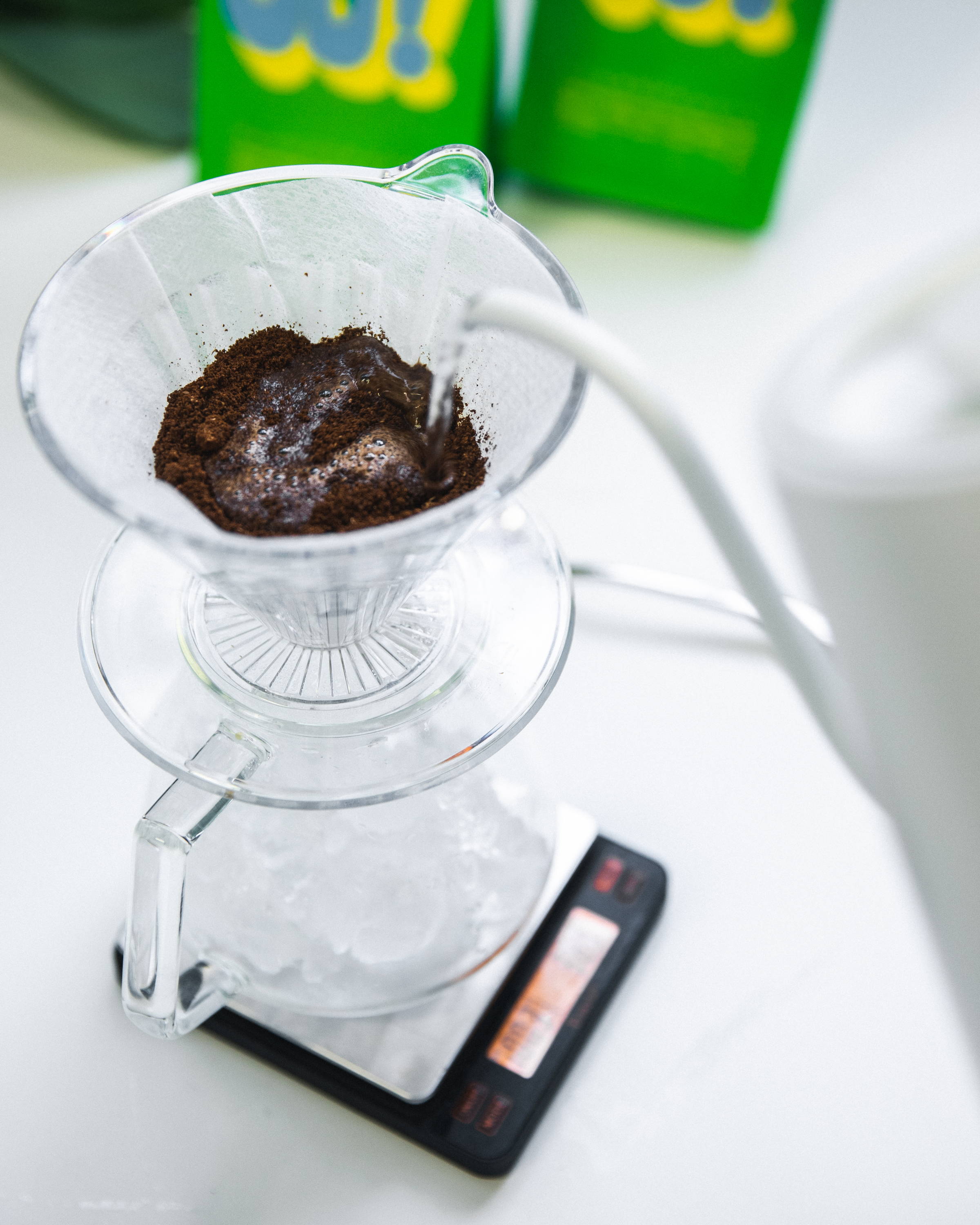 ---
---
Step 4
Gently pour a steady stream of water over the grounds in a circular motion. If darker or bubbly patches appear on the surface, aim the flow of water at them until the surface becomes more uniform. Pour slowly the extend the brew time as much as possible. Stop pouring once 300g is reached.
---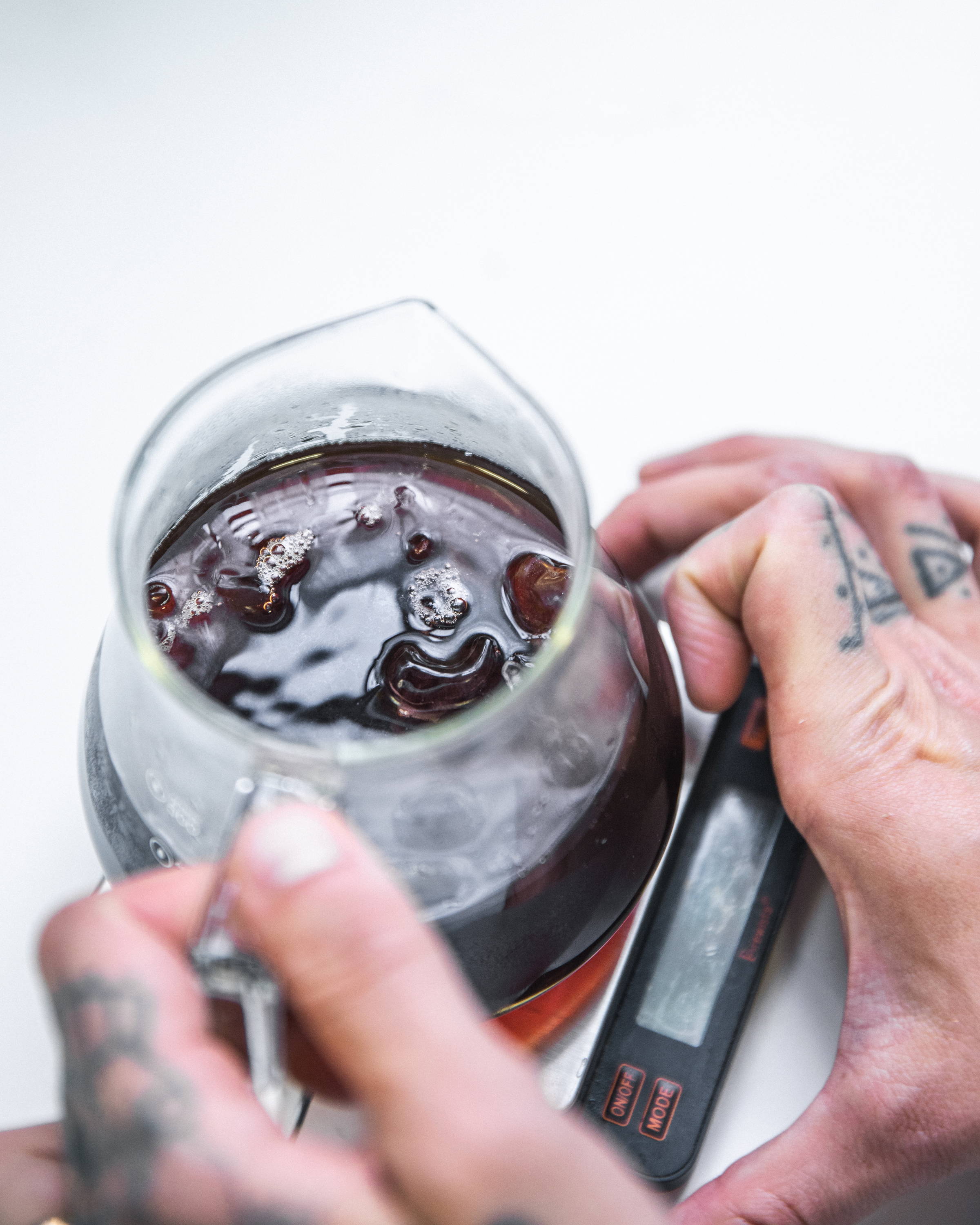 ---
Step 5
Remove the filter cone and stir the coffee until all ice ice has melted, diluting the brew
---
Step 6
Serve on the rocks!
---